Always wanted to step into the life-changing world of online poker but you had no idea how to start? Look no further, we've got you covered with this guide to learn how to start your poker game and how to win.
Does a mere idea of playing online poker make your heart pump faster? If so, you might be wishing to introduce yourself to its wondrous world and all of its perks. However, stepping into a new realm might be confusing, especially when you are about to take your first step.
For you to excel in a disruptive world of online poker, you need to equip yourself with as much knowledge as possible about this card game. We are not saying that you need to master each aspect of it, but you need to know the basics at least to start playing. Now,  keep on reading and learn how to start your online poker path and how to win.
An Introduction to Online Poker
Poker is a classic card game that has easily crossed from the offline to the online world. In fact, it is becoming hard to tell how many poker sites and poker rooms are available nowadays.
There are many variations of online poker available today, and you can even find free versions for you to practice.
The Game of Poker
As a beginner at the poker table, we suggest that you start with the Five Card Draw version, as it's a classic game of poker where you get five cards face-down. In this game, you will have the first betting round where you can decide if you are satisfied with the dealt cards or not. In it, you can replace some, or all of your cards with new ones if you think that you can do better. After that, another betting round starts. If you decide to stay in the game, you have to reveal your cards and the person with the highest hand wins.
As you progress in your online poker proficiency, we suggest you give yourself a challenge by trying out different poker variations, like Texas Hold'em Poker, Omaha, Seven-Card Stud, or even The Razz.
Poker Hand Rankings
Knowing poker hand rankings is a must. The mutual thing to every single poker variation is exactly this knowledge, as the cards go from the highest-ranking cards to the lowest-ranking ones. Learn how to get a winning combination for Royal Flush, Straight Flush, Four of a Kind, Full House, Flush, Straight, Three of a Kind, Two Pair, and a Pair. It's imperative you memorize all the combinations.
Online Poker Sites
Finding the best online site for you may not be the easiest thing in the world, but with a few tips, you will find it in no time.
First things first, bear in mind that each poker site comes with unique features and choosing the right one depends on your personal preferences, as well as your game style and expectations.
For example, if you are interested in becoming a professional player, you will look for a site with live poker and online tournaments to get the insight. On the other hand, for the beginner's phase, we suggest you keep an eye out for some of the following features:
A trusted and well-known casino brand
Clear protection and safety policy
Sign Up bonuses
Customer Support
If the casino is mobile-friendly
How rich the game offer is at a specific casino
So Which Poker Site Is Right for You? The one that meets your poker goals. If you want to be a full-time recreational player, you will go for a site with more variants, as well as unlimited free games.
Poker Bankroll
You will need a certain amount of money to start your game, and that sum is known as 'bankroll.' Your bankroll is your best friend that helps you save your winnings.
Important: This money is detached from all the other finances in your life.
After all, your betting bankroll is for betting purposes only, and you should always keep its balance in the plus, so try to have good and steady bankroll management.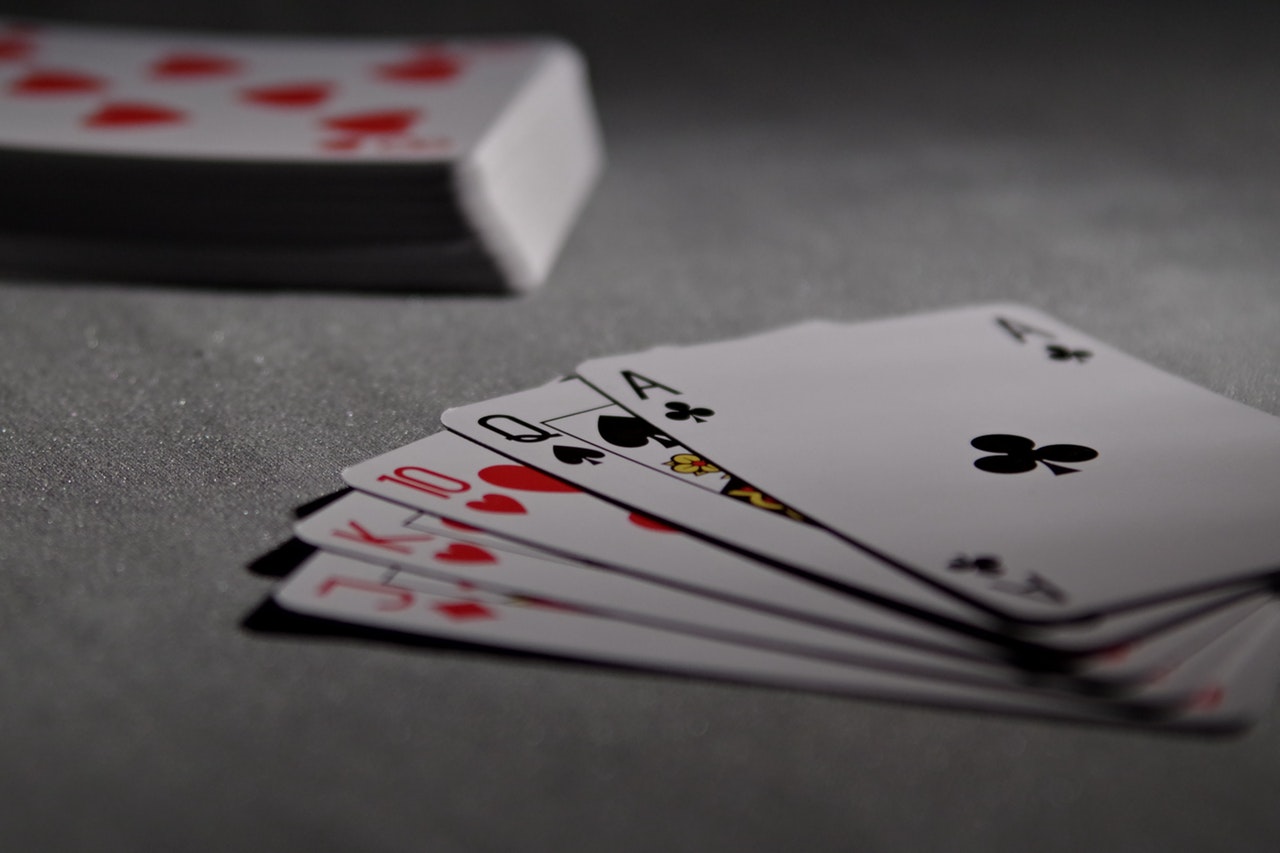 May the Flop Be with You
One of the most important things that you must learn and repeat to yourself on a daily basis when you just start your poker chapter is that you're a beginner… but so were all the greatest players! And eventually, every one of them got better, went on earning more, became big, and hit the poker tournaments.
It is entirely up to you how you want to develop your poker knowledge, but you need to learn, improve and grow. So how to get started in online poker?
The answer to this question in a nutshell:
Memorize the terminology
Learn and practice the rules and winning poker hands
Find the casino that fits you the most
Decide what your game is
Keep track of your bankroll
The main thing about online poker is to understand that there is a reason for each action. Poker is a game of thinking with a strategic approach, and you better get good at that if you want to win big.
Summary
In conclusion, it is easy to hit any online poker site and start playing this forever-popular card game. Once you start playing poker, you will see that this game is a no-brainer. However, playing it smart is a whole different level, especially when you are just starting your remarkable online poker adventure.
After all, it's not difficult to learn poker and win. Knowing the game fundamentals is kind of a non-formal education that enables you to explore its different and exciting world. And if you can make some money along the way, that's just a reason more to learn it.
Choose a good poker site, use as many free trial periods as possible, learn everything you can about online poker, and collect your winnings.
---