There are many different online casino sites, and many of them offer slots and different ways to pay and win. When you play for real money, you have to make a deposit at the online casino. You can also win by playing real money slots. Here are some tips I'm willing to share with you to help you win!
Online Slot Machines and Making Payments
First, before you start playing real money slots at a casino site, you may have to make a deposit. Most people use a credit card for this. What's more, the best online gambling sites will give you a deposit bonus. This bonus may come in different shape and sizes like extra credits, bonus wins, free games or spins. Online real money casinos will generally give bonuses, such as a free spin bonus, in order to entice players to play on their site. However, numerous casinos lure players with attractive welcome bonuses with a soaring wagering requirement that is almost impossible to complete and get the winnings. You can escape these traps by carefully reading through the bonus terms and conditions.
The Variety of Slots You Can Play Online
Online slots differ from classic slots but are essentially the same as video slots found in most casinos these days. The only thing you have to do is choose a number of paylines and the coin value you want to play with. Once you've done that just click the button and spin the reels.
Online slots have different paylines, some with large sums of money offered to the winners, due to the winning combinations that can appear in various ways. Betting on more paylines means a higher number of ways to win.
Video slots have more reels and the combination of symbols that appears on them is generated by a random number generator, which produces different combinations of symbols every time you spin the reels. Video slots are the most popular online slot machines among slots players due to various features. For instance, wild symbols and free spins rounds which make it easier to win, as well as scatter symbols that activate bonus features. These bonus features are often mini-games that are fun and interactive and ultimately add to your winnings; that is if you manage to win the games!
Online slot games also feature progressive jackpots. Meaning, the jackpots increase until someone actually wins it. This jackpot can only be won by using the max bet feature. If the jackpot is high enough and you are feeling lucky, and you have the money, you can try to win it!
Increasing Your Chances to Win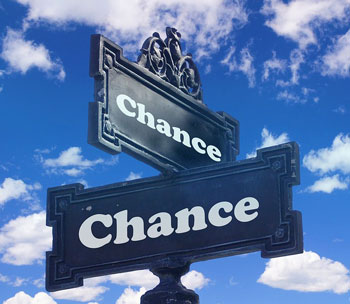 If you are attracted to online slot games, and you would like to win real money at online slots, there is a logical question that follows. How can you win real money on online slots? We are going to try and provide you with an answer.
There are a few ways to increase your chance to win real money at online slot games.
One way is to look for the RTP or return to player, on slot machines. This is displayed in a menu found on the main menu of the game. It tells you what percent of the money put in is returned to the players, in general, over a longer period of time. While this does not mean that you will definitely get this amount back from the machine, slot machines with a higher RTP generally win more often. The higher the RTP, the higher the payout in the long run.
Another tip is to Google the slot and find how often it returns big winnings, and how frequently. This is called volatility or variance. It is essentially the risk of playing the game. A low variance machine will return wins more frequently but in smaller amounts. The opposite is true of high variance slots. This is something to consider in your choice of machine.
A small tip is to go with more obscure machines. The big, advertised real money slot machines tend to return less since more players are likely to play them. Meaning, the casinos want to advertise real money slot machines that return less in order to make more money both from players and through advertising deals.
General Tips
Before you start your gambling adventure playing real money slots, you have to set your bankroll. Once you decided on the amount of money you are going to spend gambling, choose online slots that suit you best. Something that seems counterproductive can be incredibly helpful on the slot machine. Making higher bets obviously provides you with higher winnings, but you need to make sure that it is worth it. Making high bets on a high RTP low variance machine will give you smaller, more frequent, wins, whereas making high bets on a high RTP high variance slot will give you huge wins but less frequently.
Ignore the Common Myths About Slots
Another way to enhance your gaming experience and provide an answer to the question: "How can you win real money on online slots?" as well as increase your odds of winning is not to pay attention to common myths that surround online casino games.
Learning which slots are more likely to land you small wins is helpful, and there are always slots with low variance at online casino sites. Because of the random number generator, you can never tell when a slot machine will pay out a jackpot.
Another myth is that higher wagering requirements equal bigger wins. This is a totally contradictory piece of information. A higher wagering requirement actually means that you will have to spend more money gambling to get your winnings. Provided you've won something.
Besides these common-placed myths, there are some widespread superstitions you should also watch out for if you want to win real money at online slots. One of these widely known superstitions says that luck will abandon you as soon as you hit a massive jackpot; this stems from a true story. Once upon a time, a young girl won millions at a Vegas slot machine. After that, she experienced a row of tragic events that proufoundly changed her life. Nevertheless, the fact that some terrible things happened to someone a long time ago, doesn't make this superstition true. So, just relax and play your favorite game worry-free.
Another pretty absurd belief is that a machine that had a long winning streak will suddenly stop paying out. This is completely false. A slot machine is not a well, it cannot simply dry out. The fact of the matter is your chances of winning depend solely on the RNG.
These tips should help you win more often. Also, understanding the mechanics of the slot machines ought to help you understand how and why you win. It is important to know these things when choosing the right slot machine to play at if you want bigger and more consistent winnings!
Slots are highly entertaining, fast-paced games and this is why they are so popular among online gamblers. The best online casinos have recognized this and they give their best to offer a wide range of real money slot machines to their players. They also provide generous bonuses on various slot games that can lead you to huge winnings in the end.
Before you try to win real money at online slots, you should probably try that slot in free mode. The majority of online casinos provide this option. When you play a free trial slot game, you can get familiar with all the symbols that can multiply your winnings or give you some bonus rounds. You can also find out how paylines work, and how much money you'll get for hitting a progressive jackpot.
---