Slot machines have been a total success ever since they appeared in land-based casinos over a century ago. Casino visitors adored slots because of their simplicity. The game wasn't demanding at all since all you had to do was to pull the lever and wait for the array of symbols to form a winning combination. This timeless popularity of slots quickly transferred to the online gambling scene, which was soon flooded with various online slot machines.
Their popularity is unprecedented in the online gambling world because they are fast-paced, exciting, and highly-interactive casino games. Moreover, they also offer you generous jackpots and bonuses, provided you hit some of the winning combinations.
Whether you enjoy playing extremely engaging video slot games or you're the classics lover, faithful to the three-reel slot games, you will need some tips to ensure that you win every time you play slots online.
Play for Practice First
Slots are superstars of every online casino. There is a plethora of amazingly-designed slots with a variety of themes that can suit every player's taste. Whatever slot you choose, remember to use the most out of free play that online casinos offer nowadays. This free trial will help you get familiar with the most important features and symbols that can bring you great prizes. In addition to this, you can try out different betting options during this free trial.
This practice can be worthwhile since it is clear now that playing slots is much more demanding than it was believed.
The most important symbols are wild symbols that can stand for any other one to make a winning match. Moreover, it can also increase your winnings several times because it often acts as a multiplier. On the other hand, the scatter symbol is another essential part of every slot. It provides numerous free spins if at least three of them appear on the reels. This symbol is also in charge of activating various special feature games. Simply put — know your game before you play it for money.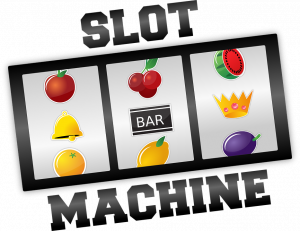 Don't Think It's Easy to Win Just Because It's Easy to Play
Many people choose slots over some other online casino games just because of the prevalent belief that slots are easy to play. The truth is, you only have to hit a button to spin the reels, but the real complexity of the slot games lies in knowing your odds of winning before you even start playing. The odds of making big wins at slots are actually pretty small. Slots combinations are completely randomized, thanks to the Random Number Generator that ensures the fairness of the game. It can easily be said that they rely on pure luck, but it isn't quite so. You can increase your chance of winning by doing simple math. Calculate the number of all possible combinations of symbols, then divide this with the number of possible winning combos that can land on paylines, and you will see what your odds are. If these calculations don't make any sense to you, try to increase your chances of winning by choosing slots with numerous paylines and a good coin value range. Spread your bets along as many paylines as you can and increase the probability to win.
Good Bankroll Management
This tip is essential for every casino game but since slots are fast and unpredictable, it is something players should always keep in mind. The slots can be extremely seductive with their outstanding graphics and a thrilling storyline. They can even get you so caught up in the game that you forget the main rule of gambling. Determine how much you're going to spend on a slot and stick to your decision no matter what. The good thing to know before you hit the start button is the coin value in a specific slot you are about to play. That way, you will see whether you can afford to play it. Always choose a slot that suits your bankroll. After all, you don't want to end the game after just a few spins because you busted your bankroll.
Choose a Wise Strategy
There are only two decisions players should make before they start spinning the reels. The first is to choose how many paylines they are going to activate and the value of coins they are going to bet with. The most common number of paylines offered in an online slot is 25, while there are extremely generous slots that provide even up to 100 paylines. The more paylines offered, the bigger are the chances to win. As far as the coin value is considered, it can go from $0.01 to $5. You should choose the coin value appropriate to your bankroll. And whatever you do, try not to play too tight. In other words, activate as many paylines as you can because you will have more chances to win if you play on all of them than, for example, only five.
In addition to this, it is always better to place, for an example, six $0.5 coins and activate six paylines than to put $3 on a single payline.
If you want to ensure big winnings, you should probably double the number of coins during the game. Doing this will double your gains every time a winning combination of symbols hit the reels. However, bear in mind that if you want to chase the jackpot, you'll be required to choose the "bet max" option.
Don't Shy Away from More Complex Slots
Many bonuses are activated by making specific combinations of wild and scatter symbols. So if you want to win big, don't shy away from the more complex slot games that are crammed with scatters and wilds that offer incredible bonus games and prizes.
All in all, slots are a great choice if you want an exciting and engaging gambling experience that can result in generous winnings. Make sure to be well informed about all the important things mentioned above, and enjoy the wild ride on reels.
---