Around 70% of players visit online gambling sites to play and win at slot games. Table games and slots are the most popular games that casinos offer. And this is not just some trend which started a couple of years ago. No, since the moment they premiered, they developed a big fan base, and they have only been rising in popularity ever since. The first things which come to mind when someone mentions Las Vegas or gambling are — poker and slots.
In an actual land-based casino, slot machines occupy more than ⅔ of the overall gaming floor. Endless rows are crowded 24/7. And it's no wonder either. Slots are one of the most popular and easy-going games of chance you'll ever come across.
There is no strategy involved, just your persistence and the will to chase after Lady Luck's gold. And unlike in table games, such as poker, you don't have to fight your way up or use complicated strategies, and after a very stressful match, finally get the results.
In slot games, the outcome is just a few seconds away. Real money casinos really like slots because, believe it or not, they are the ones who bring the most significant income to the house. Slots have something captivating about them, with their flashy designs, interesting themes, beautiful symbols and graphics.
And all you have to do in order to play is to pull the handle and wait for that ching-chang sound to warm your heart and soul. The best thing about slots is that everyone has the same chances to win; you don't have to be a professional to get lucky. Modern video pokers have many features which include multiple bonus offers, like the free play or progressive jackpots.
How Did it All Start?
In order to tell you the story of slots, we have to go way back to the 19th century. To , to be precise, when a company from New York called Sittman and Pitt decided to make the first gaming machine ever. This device quickly found its way across the States, even though the layout and the gameplay itself were pretty basic compared to modern slots.
Namely, this ancient machine operated on five drums and fifty cards. The two cards missing were Ten of Spades and Jack of Hearts because the operators wanted to avoid the royal flush.
Once a player inserted a nickel, the drums would start to roll, and the prize (if won) was some specific alcoholic drink or a pack of cigars. So, you see, there was no automatic payout. The slot machine with this option was developed in 1891.
It consisted of three reels in a single row, with five symbols in total. These were nothing like the cute fruits or some other more familiar symbols we have. The Liberty Bell was a symbol of the highest significance. Thus, the slot machine got named after it.
Even though the creator of this game had significant success, he made a mistake — he never got a patent for his invention. This resulted in many copies of the original design. Soon enough, slot machines were everywhere — bowling alleys, tobacco shops, saloons, etc. Classic slots were born.
In a nutshell, these machines were mechanical and were activated by pulling down the handle. This is why players named the slot One Armed Bandit, and it's a name we can hear till this day. Anyway, at some point, the government banned gambling devices, and designers simply changed their well-known symbols into fruits; instead of real money, the rewards were given in the form of candies. If you have ever wondered how slots got the nickname 'fruit machine,' this is how.
First Modern Video Slots
The original slots were so popular and so good that no one dared to change anything about them. Until the 1970s that is. This was when the first electronic slot machines were created. It was a long shot, but the most successful one in gambling history.
Nevertheless, with everything regarding the mechanism changed, the creators decided not to risk too much with additional changes. They decided to leave the handle to make it seem familiar to some skeptic players out there even though the handle wasn't necessary anymore.
As time went by, some twenty years after the first modern video slots, online slots started to emerge. After the first monetary prizes for the players who won the jackpot, the online gambling community started spreading worldwide like wildfire.
And it hasn't stopped since. This revolution brought new payment methods, so the online casino members received many new bonuses, such as the first deposit bonus, welcome bonuses, and many more. The Internet made deposits and withdrawals much more straightforward.
All you need in order to participate in online gaming and win real money is access to the web and, of course, money. If you manage to fulfill wagering requirements, any respectable casino will give you your hard-earned prizes. But what online slots can you play online? Anything you can imagine. And we mean that quite literally.
Are you a fan of classic slots, old-school ones, or prefer something more modern? Girls tend to like cute and fluffy designs, and they can find some adorable puppies or kittens-inspired designs. If you like Norse mythology — there are plenty of those such as RTG's Asgard slots.
If we had to recommend a particular establishment, it would be Red Dog casino. This casino offers a wide range of slots, like Honey to the Bee, Gemtopia, Return of the Rudolph, Witch's Brew, Caesars Empire, Incan Goddess, and many, many more.
What is a Random Number Generator?
If you want to call yourself a true slots player, you need to know the main principles behind this machinery. What's a Random Number Generator precisely? This software premiered at the same time the first video slots did. Naturally, it transferred to online slot games as well. RNG is a completely independent piece of software which makes sure that a game has a random and objective outcome. No outside factors can affect this. We mean, neither the casino operators nor the players can mix their fingers in the complicated mathematical equation behind this mechanism.
At the same time, this principle prevents any predictions of the game outcomes. For example, it makes no difference if players go on a winning streak, or continuously lose. This software has no memory whatsoever. So, your chances of winning or losing aren't diminished by the fact you have just won a progressive jackpot or lost a significant amount of money. Just like Justicia, the goddess of justice, with a blindfold on her eyes, a sword in one hand, and a beam scale in the other one, RNG is righteous.
This is so because the number combinations which are eligible to determine the outcomes move constantly. Even when no one is playing, these figures spin and twist. This way, no one can predict any patterns. The moment you click the spin button, the numbers stop.
They make a combination which results in your reels landing this or that way. You might think that the game started the moment you clicked, but the truth is quite the opposite — the game ended, and all those combinations of numbers that were spinning stop at this point. The display will show the reels which keep turning for a couple of seconds, but that's just to satisfy the player.
What Goes Back to You — Return to Player Will Reveal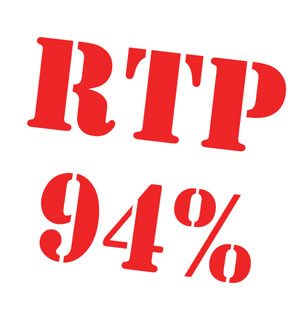 This is something you should handle with extra focus. The Return to Player percentage or RTP is the metric we use to determine which slots pay out more compared to others. It is the RTP percentage that reveals how much money goes to players. This is the opposite of the house edge. Let's elaborate — for instance, if the house edge in a particular game stands at 6%, RTP will be 94%.
Even though this sounds more than great, it just isn't that simple. With such high RTP, one could think your chances of winning are 94%. But in reality, this percentage is taken from billions of played games through a certain period of time. So, it's not that sweet now, isn't it?
Bear in mind that this doesn't improve or diminish your chances, it merely points out which slots you should choose and which ones to avoid. In any case, any machine with RTP lower than 88% is a bad one, so try to play on ones with the highest RTP you can find. Play the slots with the most generous RTP percentage. Just don't get too disappointed if you win only after countless hours of clicking that spin button.
Now, this article wouldn't be complete without the mention of volatility. It is a term which determines just how often a game pays up, and how much money a player can receive. Make sure to investigate the casino you want to gamble in before committing to becoming a member. There are two types of volatility — high and low.
Low volatility slots are the ones which pay up pretty often but they pay smaller amounts. On the other hand, high volatility pays larger sums but does so very rarely. The chances of winning are exactly the same either way, but it's up to you to decide what works best for you.
Are Land-based Casinos a Better Choice?
It is much more comfortable to play casino slots online. Even though the experience is far from the Vegas-style atmosphere of constant parties, booze, and excitement, online gambling has its benefits. First of all, you don't have to leave the comfort of your home in order to play. The only two things you need are Internet access and any supportive device.
Other than this, it's of paramount importance to emphasize the fact that online slots actually have better RTPs. Brick-and-mortar casinos host slots with 85–90 percent RTP. If you search a bit, you can even find slots with RTP as high as 98%.
Other than these apparent differences, if you are passionate about slots, you can always combine these two types of gambling activities. If you enjoy a glass of land-casinos' complimentary drinks, hit the road and enjoy. On the other hand, if you're into bonuses and slightly better odds, make sure you play slots online. Nowadays, there are multiple options, and you can choose how you want to spin the reels.
If you want an even quicker and more easily accessible option, download the mobile version, and online casino is yours on the go, anywhere and anytime. So, spin those reels and may Lady Luck be on your side!
---