The online gambling world has exploded since the final years of the 20th century. While gaming and using real money in traditional, land-based American casinos have been legal for many decades in places like Las Vegas, many American gamblers are unfamiliar with online gambling legislation.
Furthermore, online slots — the most played games in casinos worldwide — have become a staple in gambling sites. Nowadays, players can literally access an endless selection of slot titles from their computer or mobile devices. There are many advantages and vast differences regarding virtual and live slots. And of course, that includes the legal aspect.
In this article, we will reveal which states allow real money slots where you can use cash and play for prizes. We will elaborate on some regulations of online gambling related to slots. It is best to focus on online slots due to their popularity and the fact that and many Americans play them. If you are an American who is unfamiliar with online slots and want to learn if online slots are legal in your state, you can see our answer below.
Real Money Slots in the USA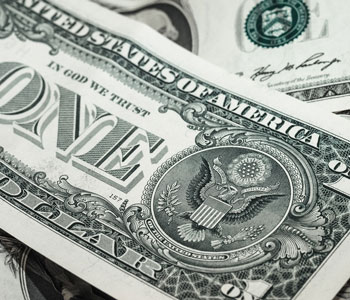 In the digital age, slots have proven to offer a whole new dimension of gaming. Compared to traditional slot machines, online slot games provide a vast choice of gaming options, stunning graphics, and visuals, along with higher odds of winning.
Additionally, Americans can play a lot of online slots for free. This that you can simply try them without spending any money. Online slots are offered in various types, such as video slots, 3D slots, progressive, etc. Software providers or the casinos can develop and design them. Overall, virtual slots provide a fantastic gaming experience.
The differences simply are massive but that doesn't mean that the gaming process is a lot different. If players are looking for online slot games, it is crucial that they ensure those slot sites are legal.
Most online casino sites offer massive libraries with hundreds of online casino games to accommodate the needs of the American and international gambling markets. However, many may not be legal or allowed in the US. Furthermore, many Americans should expect that, like all US laws, gambling laws can be a tricky and sensitive subject.
Namely, each of the 50 states has its own laws. The states are in charge of allowing or regulating all gambling activities. Unfortunately, not all US states allow online gambling and betting. It is fully legal in only some states. If you are wondering about the legality of online slots, they are treated just like any other casino game and are not excluded from those laws.
US States Where Online Slot Gambling Is Legal
So far, online gambling has not been officially recognized on a federal level. Most players know that Las Vegas and Atlantic City are the chief gambling capitals in the US where land-based gambling is legal.
In the case of online gambling, these are the states that allow it by law:
New Jersey
Delaware
Nevada
Pennsylvania (pending)
It is important to elaborate on some gambling laws in these states.
Legal Gambling in US States
Real slot gambling is legal in Delaware and New Jersey. However, Nevada has only regulated online poker. Thus, it allows only virtual poker games. You will not be able to gamble online in that state if slots are your game.
Regarding Pennsylvania, online gambling will be legalized soon, in summer 2019. In fact, the matter of legalizing gambling in Pennsylvania has been a highly debated topic since 1999. Gambling was set to become legal in the last few years. However, there were some problems. According to many sources, players will have to be patient for a few more months. If you wish to play slots in New Jersey or Delaware, you can visit some casinos that are only allowed in those states. If you visit them from other states, you will not be able to play there, or in many cases, the access to those sites will be blocked for you.
Essentially, if you are not in any of those states, you will not be able to play. Nevertheless, since the law is incredibly complex, there is a loophole that allows all US players to play online legally.
Offshore Casinos
Luckily, there are no laws regarding casinos that are based in other countries. Therefore, it is not a criminal or illegal act to visit and use real money in offshore casinos.
These casinos are based offshore and there is no law that can prosecute players for using real money in those online gambling sites. Ultimately, offshore casinos have cleverly exploited a loophole in US law. You can visit them from any of the 50 states, and they act under the laws of their offshore jurisdictions. Most of these casinos are incredibly popular with US players. The majority are legit and reliable.
The most popular real money casinos such as BoVegas Casino have strict gaming licenses which ensure they are legal and regulated. They offer a rich choice of slots, video poker, table games, great deposit bonuses, helpful customer support agents, and many other features. And for banking transactions, United States players can use credit cards, debit cards, cryptocurrencies, and plenty of other secure methods.
Free Slots
Lastly, players who wish to try slots in free mode do not have to worry about American laws at all. There are many free sites available, and all of them are fully legal.
You Are One Lucky Spin Away From a Fortune
For Americans who are avid fans or beginners, it is critical to choose a legal casino. That way, you will be safe and will not have to worry about committing an illegal act. Now that you know all about the states in which you can play online slot machines for real money legally, you can try your luck and win some huge prizes.
---